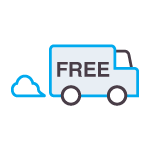 For customers within the EU and UK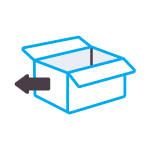 For customers within the EU and UK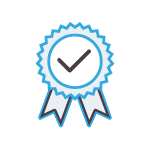 Insurance against anything, whether our fault or yours
The patented BedJet Cloud Sheet is a performance engineered, luxuriously soft, 100% cotton top sheet designed to work in tandem with your BedJet unit. It's sewn with a series of specially designed interior air flow chambers to help evenly diffuse the BedJet air down onto your body. The Cloud Sheet has the quality of 5-star hotel linens and feels wonderful against your skin.
When your BedJet is on, the Cloud Sheet becomes wonderfully puffy and soft, just like your favorite down comforter—but instead of heavy feathers, the Cloud Sheet is filled only with conditioned BedJet air, making it one of the softest, lightest, and coziest temperature control layers ever made! When your BedJet is off, the Cloud Sheet deflates to look just like a regular high-quality top sheet.
The BedJet Air Nozzle plugs directly into the Cloud Sheet, enabling the most even air distribution in the bed and significantly improving the cooling performance of your BedJet. You can plug the Air Nozzle in at the foot of the bed, or at the sides of the bed. Use it just like a regular top sheet, laying it underneath your existing blankets, quilts, or comforters. It is machine washable and durable enough to be washed as frequently as your regular sheets.
Cloud Sheet Buyer's Guide:
Single Zone vs. Dual Zone

The Single Zone Cloud Sheet works with just one BedJet unit. The entire sheet is a single airflow chamber, so the entire bed will be cooled or heated to the same temperature. Buy this if you sleep alone, or if you and your partner have the same sleep temperature needs.
The Dual Zone Cloud Sheet works with either one or two BedJets, as two separate airflow chambers allow each half of the sheet to perform independently:
1 BedJet unit + a Dual Zone Cloud Sheet means air will only flow through one half the bed. The other half will remain unaffected and act as a regular top sheet.
2 BedJet Units + a Dual Zone Cloud Sheet means independent temperature control for each half of the bed. Want one side cooled and the other warmed? You got it!
And don't worry, you can still snuggle! The only separation created by the Dual Zone Cloud Sheet is inside the sheet itself. There is no barrier between you and your partner!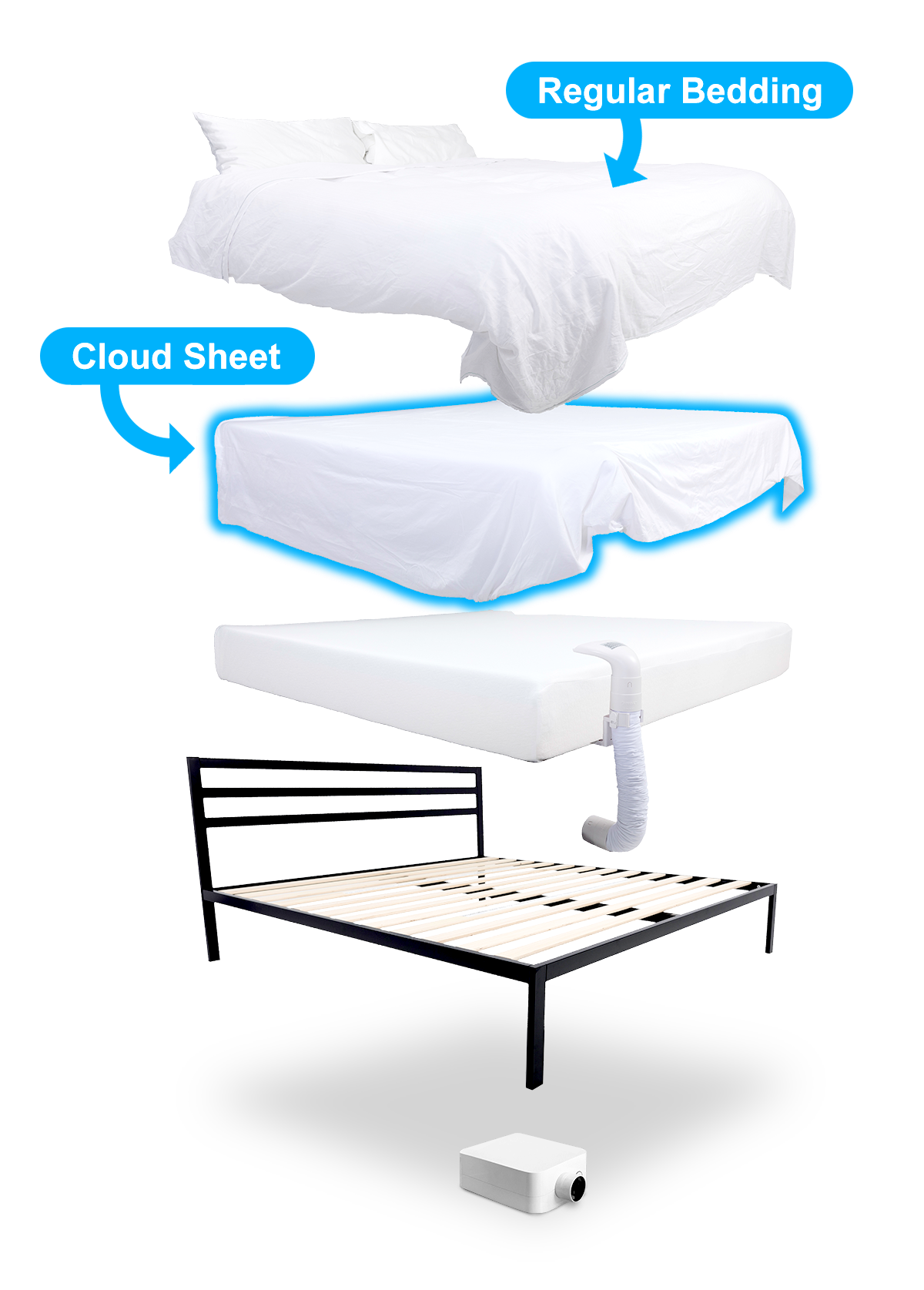 Our Cloud Sheets are meant to be layered into your bed just like a top sheet—they are sized to overhang the sides of your bed and tuck underneath the mattress just like regular bedding. Although it seems a little counter-intuitive, the Cloud Sheet works best when used underneath heavier bedding like a blanket, quilt, or comforter. This helps the air flow evenly to avoid pockets of cool or warm by your feet.
US Twin XL: 170 x 244cm
US Full/Queen: 234 x 244cm
US King/California King: 274 x 244cm
US Split King/Adjustable: Use 2 Twin XLs, 170 x 244cm each
Whether you sleep alone or with a partner, we have a customized BedJet sleep solution that can be tailored just for you. We've distilled everything down to a simple buyer's guide to help you create the perfect BedJet setup for your sleep needs. Click the image to enlarge and find your best night's rest.