What causes temperature-related sleep distruption? Night sweats, hot flashes, different sleep temperature preferences than your partner, and a wide range of medical issues are some of the sleep problems we hear about every day. At BedJet, we're well aware of the impacts these types of issues have on quality of life, which is why we strive to provide the easiest and best solution for temperature-related sleep issues.
Since the first BedJets began shipping over four years ago, we've skyrocketed to be the #1 customer-rated and most-rated cooling and warming device in America. But don't just take our word for it - read on to see a few of the reviews from real BedJet owners around the country!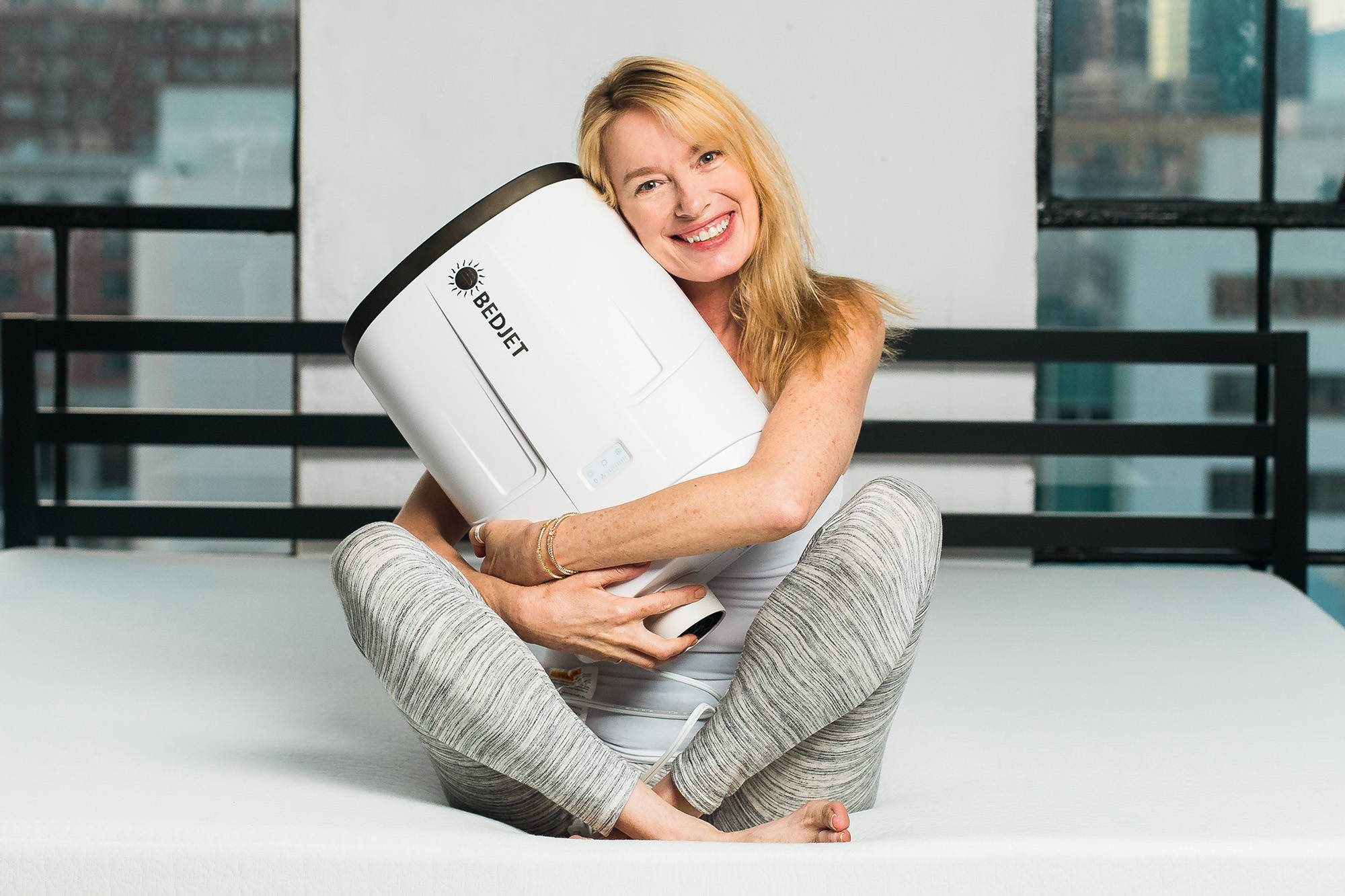 On Night Sweats & Hot Flashes:
★★★★★

from Juanita
"Sleeping through the night for first time in years since receiving my BedJet. Have not experienced terrible hot flash or night sweat with cool setting of only 25% using the BedJet comfort sheet. Anticipate upgrading with another BedJet for dual zone comfort this winter because my husband likes to be toasty. Very pleased with the outstanding customer service provided by BedJet. So happy to be a BedJetter!"
★★★★★

from M. Lowry
"I am in Hawaii and usually don't use the heat but it is great on a cold Hawaii night. Like most people suffering from hot flashes we are always searching for that product that is going to help cool us down at night… I searched online for foam pads or mattress covers that would do the trick but nothing worked. So for that main reason I purchased the BedJet for my menopause hot flashes. I never sleep and when I do the covers are off and on no matter how cold it is in the room. I even had it down to 59 and still was overheating. 5 days now with the BedJet and I am sleeping with the comforter under my neck when I wake up in the morning. The unit is super quiet and you won't hear much of anything."
★★★★★

from GMC
"We got the dual zone, wife likes it 78-85 depending on her mood. We slept for years with the heat on and window open in winter and the AC cranked in summer. With the Bedjet, I sleep thru the night at 75 degrees. I used to flip 4-5 times per night, waking each time. Now 0-1."
★★★★★

from Stefany
"We purchased the BedJet V2 Dual Zone and we could not be happier. We love the product and we sleep much better at night. My wife loves being warm while I like to be cool while sleeping. I feel more comfortable sleeping and we both feel better rested when we wake up. I also do not wake up hot and sweaty any longer."
On Various Medical Conditions:
★★★★★

from Matt C.
"Amazing!!! My wife is in love with her BedJet. It has been wonderful for her menopause symptoms. She has not been able to sleep in our bed for 2 years. Thank you!!"
★★★★★

from Alicia Y.
"I have struggled as an MS patient with body heat…I am always hot…this BedJet has been amazing relief for me I can sleep without being too hot and having to do the toss the covers off and on all night long…its keeps me comfy and cool all night long!"
★★★★★

from Jackie F.
"I am going through menopause along with cancer treatments, therefore I have extreme hot flashes and night sweats. This makes it extremely difficult to sleep. With the BedJet, I can finally sleep through the night."
★★★★★

from Calgrl
"If you find yourself constantly waking up with hot flashes, the BedJet is going to be one of your new best friends. I've had a V2 for over a year and, though it can't solve all of my hormonal sleep issues, it solves the constant nighttime hot flashes."
On Personal Satisfaction:
★★★★★

from Rick
"This is by far the best thing I've ever bought on Amazon. The first night I set it to 77 degrees on 75% and I never woke up until morning. I did buy the single zone queen comforter which is also high quality and works great."
★★★★★

from Michael
"The BedJet seems like way better technology and better designed than the Sleep Number product we tried first. The Bluetooth remote control app was especially impressive and was fun to use. What I'm most happy about (and pleasantly surprised at) is that my BedJet dual zone was only HALF the cost of the $2000 sleep number dual zone setup and is just plain better."
Interested in becoming a part of the BedJetter community? Head on over to our Shop Page and get yours today!
Got questions about BedJet? We're happy to help. Call us at (401) 404–5250 to speak to a real human being or email us at info@bedjet.com. Sign up for our VIP list and follow us elsewhere on the web to get the latest BedJet deals, promos and news!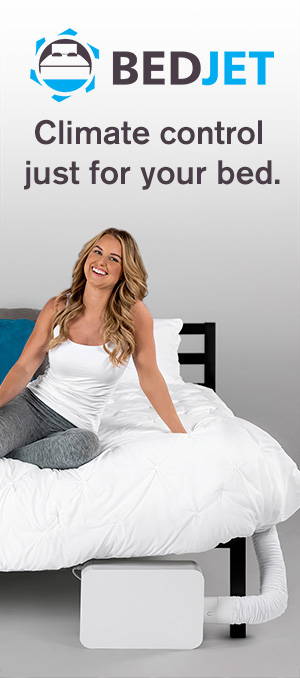 How did I live without this?
I have watched my wife suffer with menopause hot flashes for years. Finally I started looking at what I could buy to help her at night. This system is so awesome I am going to order one for my side of the bed. Works great on cool and now that we are in winter the warming is also incredible!
– Barry

60-Day No Sweat Guarantee + Free Return Shipping (US, Canada, EU, and UK only)