It's that time of the year again—wedding season! You might be going to a few weddings over the summer, or maybe you're getting married yourself! If you know some soon-to-be-newly-weds (or if you are them!) consider the gift of better sleep with a BedJet cooling, warming climate comfort system for beds.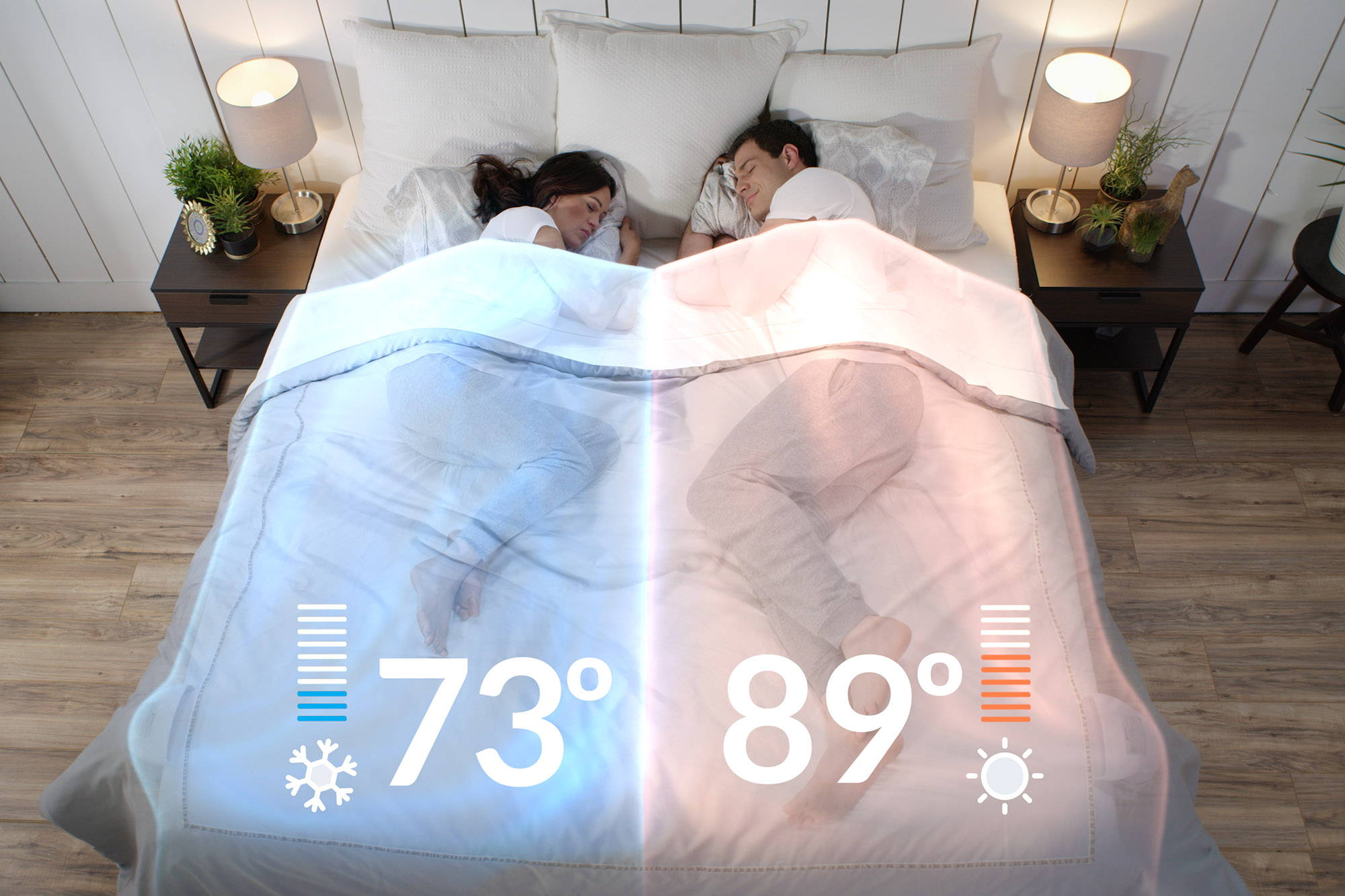 Why does BedJet make an awesome gift for newlyweds? First off, over half of couples have different sleep temperature preferences! One might like to sleep cool while the other likes to sleep hot. This can result in endless thermostat wars, uncomfortable nights, and can even lead to the dreaded sleep divorce (sleeping in different beds or bedrooms entirely.)
How does BedJet solve this problem? With the full BedJet Dual Zone System (a bundle of 2 BedJets and one Dual Zone Cloud Sheet), one partner can have their side of the bed crisply cooled while the other can have their side tropical warm. No more fighting over the thermostat, tossing and turning, or arguing about the perfect temperature for sleep. With a BedJet climate comfort system in the bedroom, couples fight over the thermostat less and snuggle more!
Why Married Couples Love BedJet
Don't just take our word for it. We hear from couples every day who share their stories via phone call, social media and our website about how the BedJet improved their relationship by helping them sleep better together. Check out these real reviews and stories from married couples and see why BedJet makes an awesome wedding gift.
★★★★★


Definitely Helped Us Sleep
"Once I hit that cool button and my husband could turn his heat on, our BedJets were worth every penny. I was always warm at night and he was often cold so this has been a life changer for us. We use only a lightweight coverlet over the sheet because the BedJet is truly about all you need. Great job with a great invention. Thank you for changing the way we sleep."
★★★★★


Newlywed Happiness
My husband and I are newlyweds. We ended up sleeping separately on bed/couch because my husband would get too hot and lose sleep. I was hesitant about purchasing the BedJet because of the price but believe me, it was money well spent. We now sleep in the same bed and my husband is a very happy, cool, camper.
– Jaimee, Amazon Customer
★★★★★


We Love Our BedJet
Love this product! It is a marriage saver!
My wife is going through menopause and needs to have the bedroom cooler or hotter depending. Well, that's not the ideal situation for me. But BedJet saved the day (or night as it were) by allowing her to regulate her side of the bed. Now, we are both happy sleepers!
– SC, Amazon Customer
★★★★★


Love It
Love it! My wife & I have VERY different sleeping needs. I've been miserable for years, but now, with the Dual Zone BedJet System we're BOTH sleeping better than we have in our 35 years together.
– Wayne, BedJet.com Reviewer
★★★★★


Just Buy It and Thank BedJet Later
I like the fact that I'm able to stay cool at night and my wife can stay warm. She was skeptical about the BedJet in the beginning but now we both have a hard time sleeping without it. The feeling of a light breeze in the sheet is so relaxing. We're spoiled now. The Cloud Sheet is the best way to utilize the BedJet in my opinion, especially if you share the bed with someone.
– Jepp, Amazon Customer
Got questions about BedJet? We're happy to help. Call us at (401) 404–5250 to speak to a real human being or email us at info@bedjet.com. Sign up for our VIP list and follow us elsewhere on the web to get the latest BedJet deals, promos and news!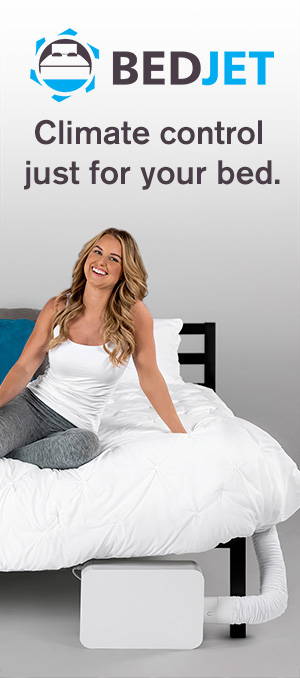 How did I live without this?
I have watched my wife suffer with menopause hot flashes for years. Finally I started looking at what I could buy to help her at night. This system is so awesome I am going to order one for my side of the bed. Works great on cool and now that we are in winter the warming is also incredible!

60-Day No Sweat Guarantee + Free Return Shipping (US, Canada, EU, and UK only)