Essential oils have become one of the most popular natural remedies to help with sleep and relaxation. With the BedJet Aromatherapy Upgrade Kit, you can enjoy your favorite essential oils for sleep and relaxation and freshen your sheets at the same time.
If you're brand new to essential oils, here's some helpful info. Essential Oils are naturally extracted oils from plants — typically from the plant's roots, stems, leaves, flowers, or fruits. They retain the natural smell, or "essence," of the plant they are extracted from. Many people purchase and use essential oils for aromatherapy.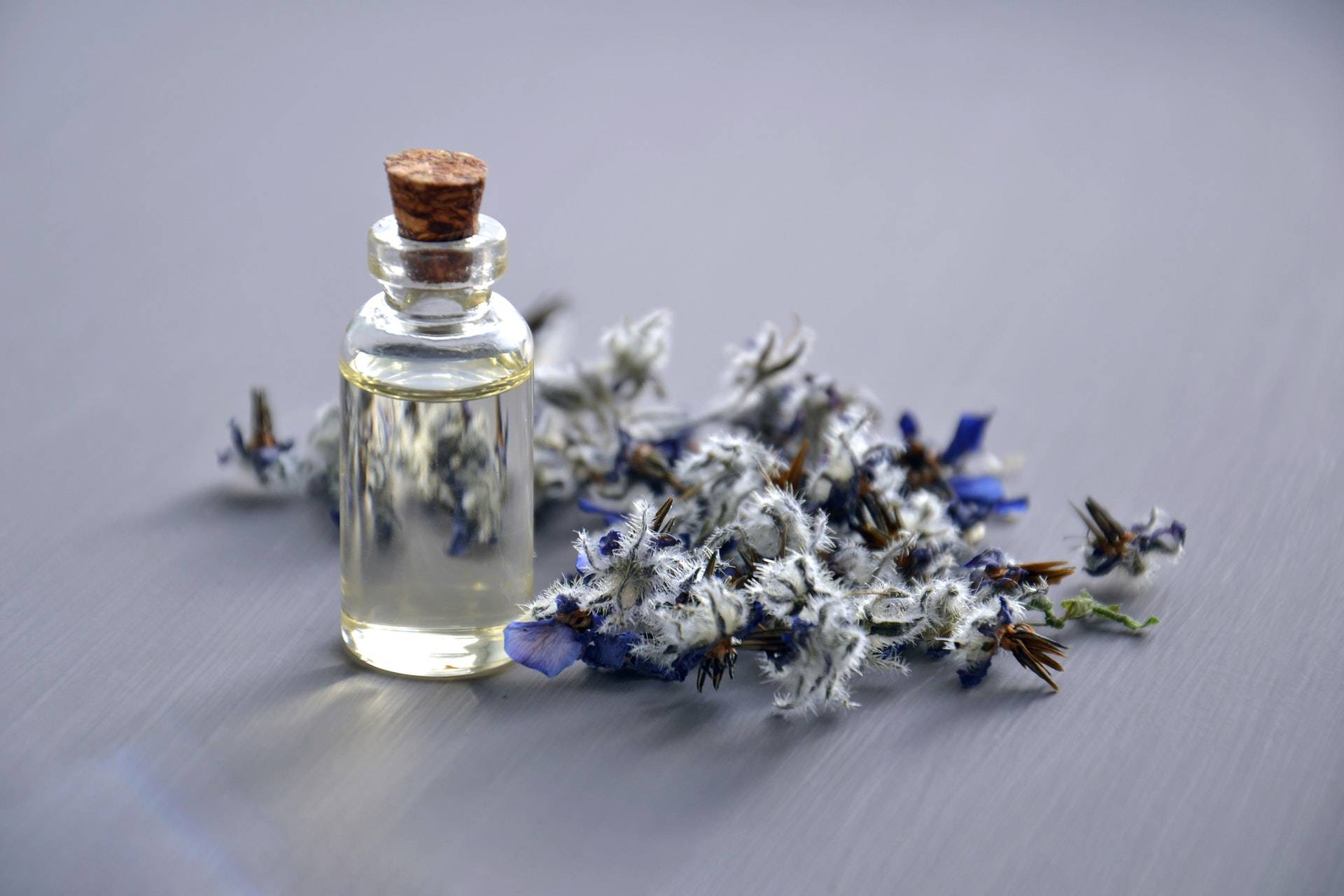 BedJet and Essential Oils for Sleep
To accommodate the growing number of essential oil enthusiasts, we've launched our own BedJet Aromatherapy Upgrade Kit. It's super simple to use! Simply replace your existing BedJet nozzle with the special aromatherapy nozzle, add a few drops of your favorite aromatherapy oil to the diffuser pad, and use your BedJet as normal. The airflow will diffuse the oils throughout your bed, creating a cozy and wonderfully scented sleep environment!
In case you're new to essential oils and need some suggestions to try with your BedJet, here's a list of essential oil scents commonly associated with relaxation, calmness, and stress relief. They're some of our BedJet owners' favorite choices for relaxation at bedtime.
The Best Essential Oils for Sleep
People who enjoy aromatherapy before bed most frequently choose essential oils with these scents:
Lavender — Lavender is the most widely used essential oil for sleep. Lavender may help treat mild versions of insomnia and many people who use it have mentioned it helps with anxiety. This scent has been known to lower blood pressure, heart rate, and skin temperature - all of which will aid in better sleep.


Valerian — Typically taken as a sleep supplement or found in herbal teas, this essential oil has been proven to help relieve symptoms of both insomnia and menopause. The scent is calming and has been linked to improving overall sleep quality.


Vanilla — Although on the sweeter side, this scent has proven to be a source of relaxation and stress relief for many people. Vanilla essential oils typically reduce hyperactivity, relax the nervous system, and lower blood pressure. It can also help relieve anxiety and depression while relaxing you at the same time.


Jasmine — With a sweet floral scent, jasmine improves sleep quality and reduces restlessness. By reducing your need to toss and turn throughout the night, use of a jasmine essential oil will help increase your daytime alertness.


Sandalwood — With a rich, earthy scent, sandalwood has been directly linked to feelings of relaxation and anxiety relief. Research has shown this scent to be effective in easing symptoms of anxiety. It has also been shown to reduce wakefulness throughout the night.
Other Ways to Use Essential Oils for Sleep
In addition to using the BedJet Aromatherapy Kit, here are some of the most common:
Apply oil directly on your body (typically on pressure points, like your wrists or behind your ears)


Spray oil on your pillow from spray bottle


Mix oil with baking soda or Epsom salt and add to a hot bath before bedtime


Use an essential oil diffuser in your bedroom
Got questions about BedJet? We're happy to help. Call us at (401) 404–5250 to speak to a real human being or email us at info@bedjet.com. Sign up for our VIP list and follow us elsewhere on the web to get the latest BedJet deals, promos and news!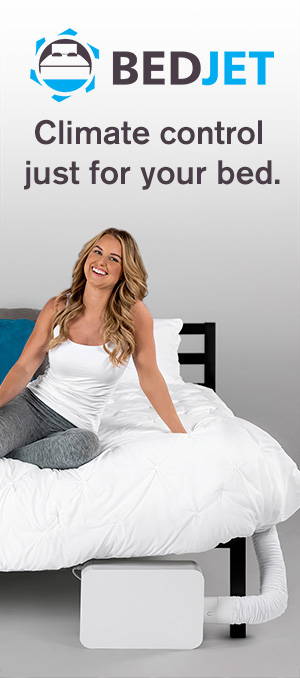 How did I live without this?
I have watched my wife suffer with menopause hot flashes for years. Finally I started looking at what I could buy to help her at night. This system is so awesome I am going to order one for my side of the bed. Works great on cool and now that we are in winter the warming is also incredible!
– Barry

60-Day No Sweat Guarantee + Free Return Shipping (US, Canada, EU, and UK only)