Est. 2020 | Newport, Rhode Island
The Aramli Foundation is a new private charitable foundation intended to support families and children in need, and is funded directly by proceeds from the BedJet company, enabled by the over 200,000 units sold by the BedJet company and its continued emergence as a national sleep brand. The Foundation's mission is most heavily focused on children and family needs in the area surrounding the BedJet headquarters in Newport, RI.
Mark and Ida Aramli, the husband/wife team behind the Aramli Foundation.
The BedJet company is committed to ongoing funding of the Foundation for every BedJet Climate Comfort Sleep System sold. The Foundation has issued over $350,000 in grants to the following community support organizations:
Martin Luther King Jr. Community Center of Newport (MLK Center)
Child & Family of RI
Newport Hospital Foundation
Newport Mental Health
Lucy's Hearth Shelter
Edward King House Senior Center
Bike Newport
East Bay Community Action Program of RI (EBCAP)
Several church parishes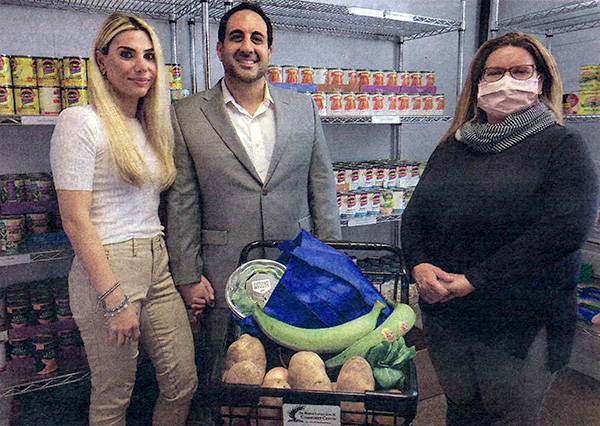 Ida and Mark Aramli (left) with Heather Hole Strout (right), the Executive Director of Newport's MLK Community Center.
We are humbled to play some small role in supporting local families who need a lift. We are also incredibly grateful to the worldwide and enthusiastic community of BedJet owners whose ongoing support of BedJet enables the charitable work of the Aramli Foundation.
For more information about the Aramli Foundation or to apply for future grants, please click the button below or contact Shelley Shaw (shelleyshaw@bedjet.com, 401-404-5250 x 122).
Local Sponsorships & Contributions of the Aramli Foundation
The Aramli Foundation is also funding a series of free lunches and dinners at the MLK Community Center in Newport, catered by local restaurants. Said founder Mark Aramli, "Food is joy. While community food pantries have done an incredible job ensuring all those threatened with hunger have access to quality food, many local food pantry clients still do not get to experience the simple joy of a fine Newport restaurant meal that many of us take for granted. We're so happy to enable this joyful experience to food pantry clients while also providing a small boost to local Newport restaurants who have struggled this past year."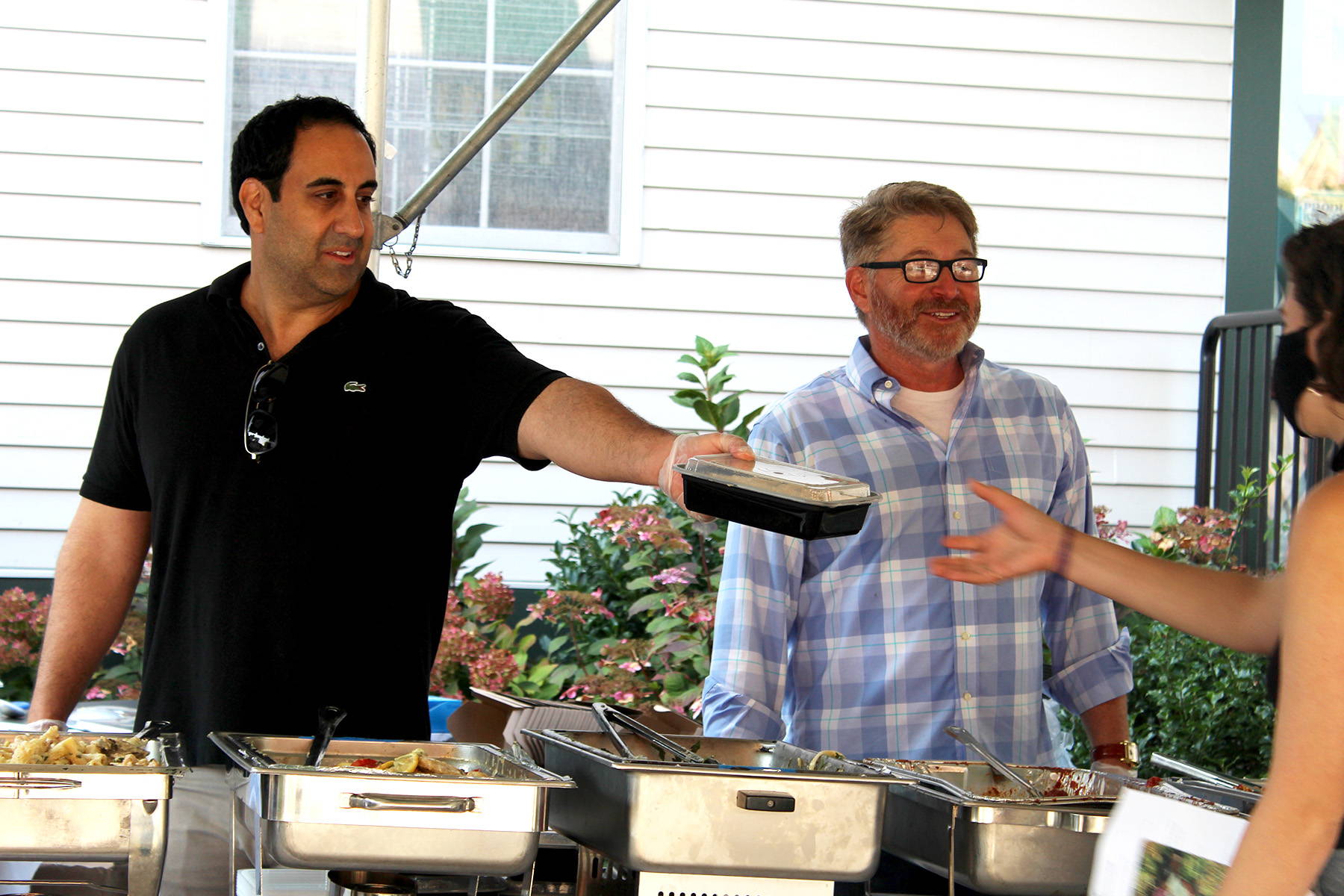 (August 2021) BedJet CEO and Aramli Foundation Trustee Mark Aramli (far left) serves up a hot meal to the food pantry clients at the MLK Community Center. The Aramli Foundation sponsored Newport fine dining Italian restaurant Vieste to serve some of their best southern Italian specialty dishes.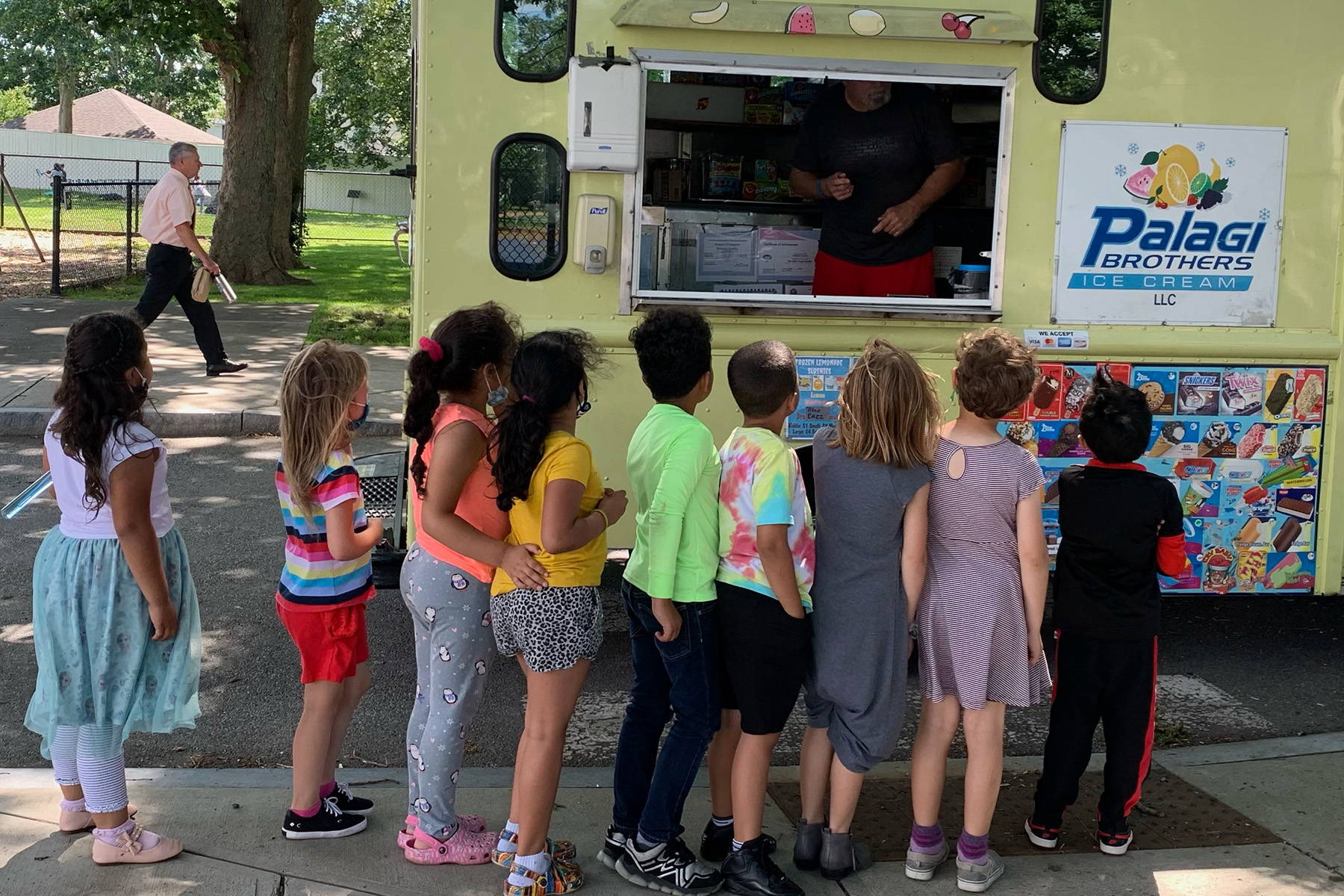 (June 2021) Local children from the MLK Community Center's Day Program line up to enjoy some free frozen treats on a hot day, sponsored by the Aramli Foundation.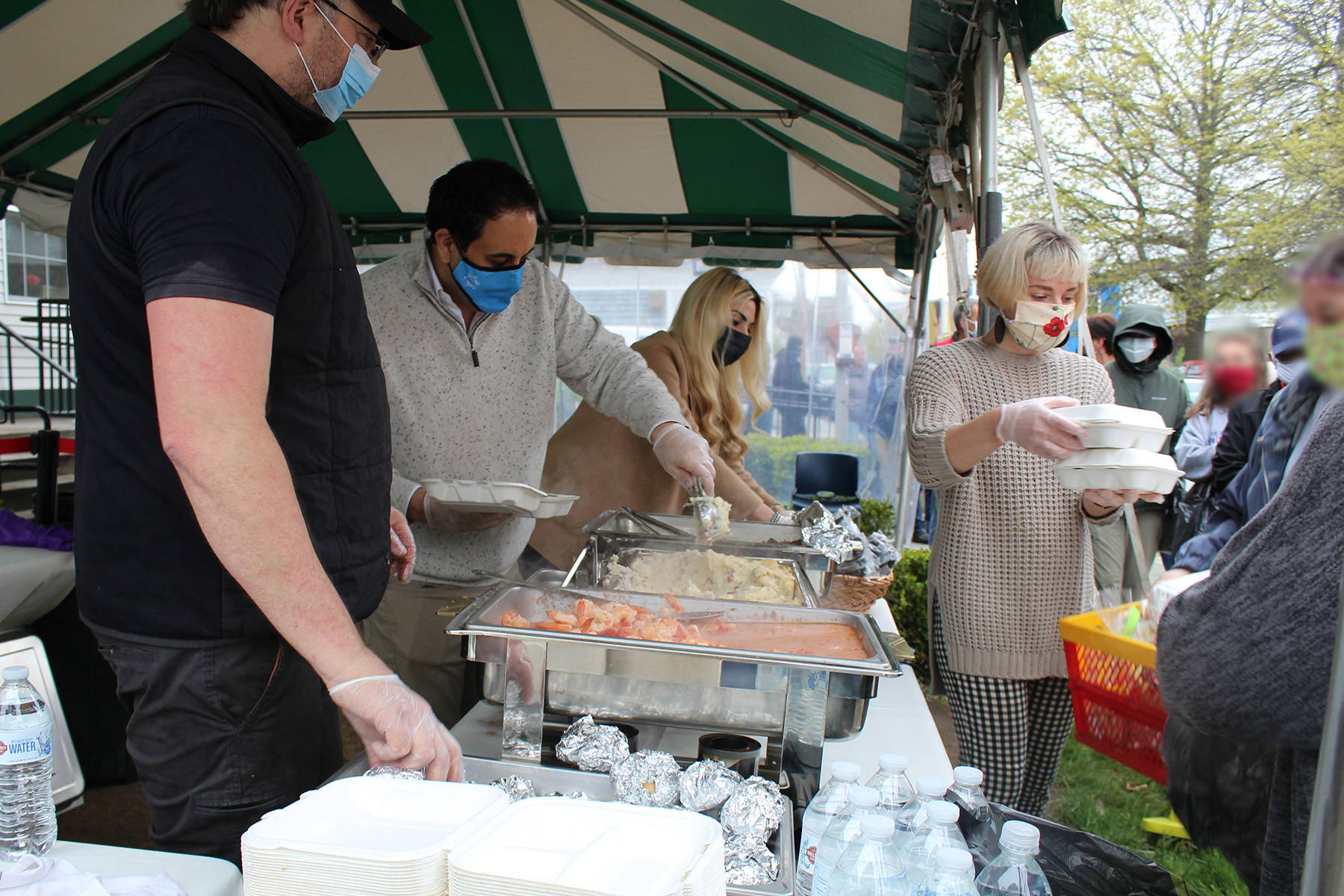 (May 2021) Aramli Foundation Trustees Mark & Ida Aramli (center) serve up a hot meal to the food pantry clients at the MLK Community Center. The Aramli Foundation sponsored Newport gastropub Speakeasy to serve some of their signature steak and shrimp scampi dishes.
BedJet & Aramli Foundation's COVID-19 Support
The continuous support from our BedJet customers has had a direct impact in helping our healthcare workers and first responders during the COVID-19 global pandemic. In early April 2020, we donated over 3,600 much-needed N95 masks to hospitals and nursing homes in New York and Rhode Island, as well as our local Rhode Island Police and Fire Departments.
These masks were sourced internationally, adding to the sum supply available in the United States at the time.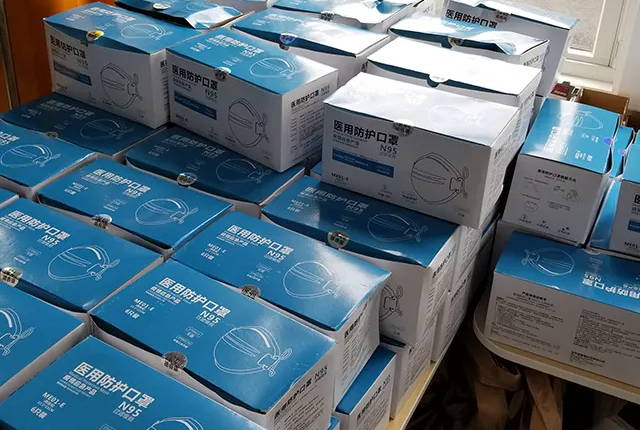 Over 3,600 N95 masks were sourced from overseas to add to the US sum total supply.
The Newport Police Department received a donation of N95 masks from BedJet for their front-line workers.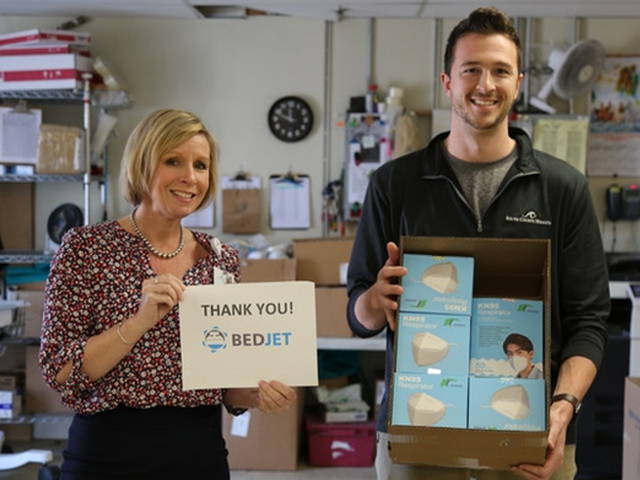 Rhode Island's South County Hospital received a donation of masks for their staff.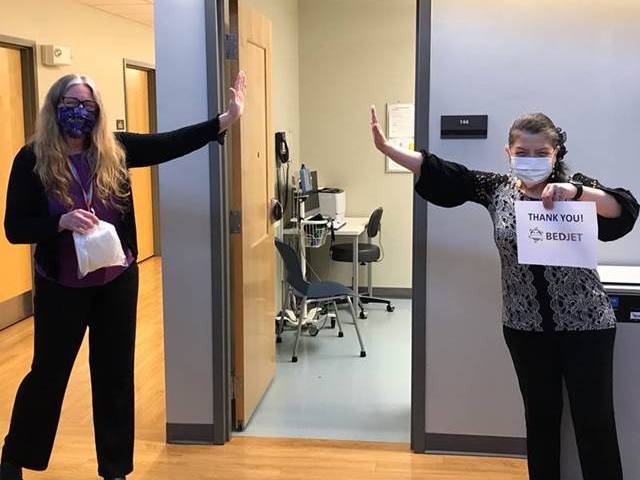 EBCAP Nurse Esther Trneny (left) and EBCAP Physician Assistant Nelsy Lopes give a socially distanced high-five before distributing masks to their front-line staff.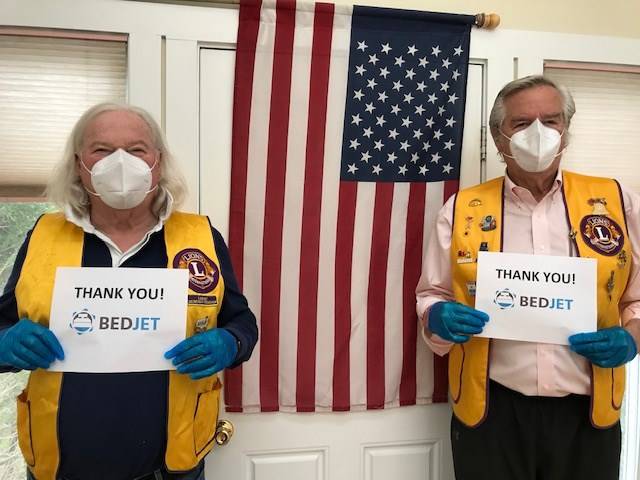 Newport Lions Club President Dave Dittmann (right) and board member Paul Tobak (left) prepare to hand out the masks donated by BedJet to the Club's elderly members.