If you have trouble falling asleep or are easily awakened during the night, sleep specialists often recommend introducing white noise into your sleep environment. In a 2008 Consumers Reports survey of 2,000+ problem sleepers, sound machines were found to work almost as well as medication in getting participants to sleep.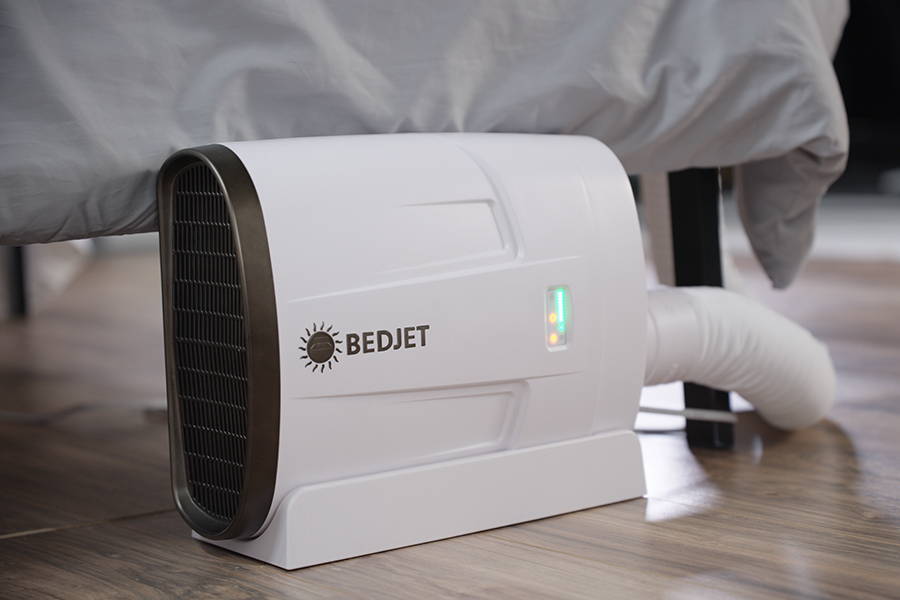 White noise is produced by combining sounds of all different frequencies together. White noise works in two ways: by blocking distracting ambient noises and by producing soothing sounds that are relaxing and helpful to sleep.
The 'sound cocoon' created by white noise can be very soothing to people with insomnia who tend to focus more closely on small noises, which can interfere with their ability to fall asleep. White noise can also help people with tinnitus (ringing or buzzing in the ear.) Tinnitus is often more noticeable at night when there are fewer competing sounds. White noise can help mask the ringing.
The BedJet climate comfort system makes a silky quiet noise when it's in use, and many BedJetters actually enjoy the soft, calming hum of the BedJet just as much as they enjoy its cooling and warming capabilities.
---
Finding the Best White Noise Option for You
Noise machines are widely available and are relatively inexpensive, but before you spend money on one – do your research tofind out what's right for you. Sleep is highly subjective. Some people find the whirring or humming of man-made noises like fans, windshield wipers, and static conducive to sleep while others find nature sounds like ocean waves or falling rain more preferable. Plus, a wide variety of both free and paid smartphone apps with white noise options are out there. You can use those to find what noises work for you, or use them as an alternative to a noise machine.
---
Some of the most common questions we get asked most about the BedJet are about the noise it makes. When in use in typical settings, the BedJet makes a very soothing background white noise that's similar to your household HVAC register. Many BedJetters have shared that their BedJet also serves as their white noise machine, in addition to serving as game-changing climate control device for their bed. The BedJet is designed with acoustic damping technology and is one of the quietest sources of air delivered of any consumer appliance. When used on typical settings of low and medium, sound measurements range from 38dB to 39dB.
For more information on how BedJet sounds and exact dB readings, head over to our FAQs page. What's your favorite white noise to fall asleep to?
---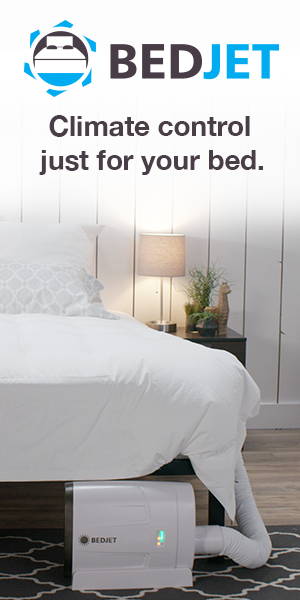 How did I live without this?
I have watched my wife suffer with menopause hot flashes for years. Finally I started looking at what I could buy to help her at night. This system is so awesome I am going to order one for my side of the bed. Works great on cool and now that we are in winter the warming is also incredible!

60-Day No Sweat Guarantee + Free Return Shipping (US Only)