It's no surprise to us that many frequent flyers become BedJetters. Why? Because jet lag - a disruption within the internal biological clock that results from air travel across different time zones - makes sleep a serious struggle.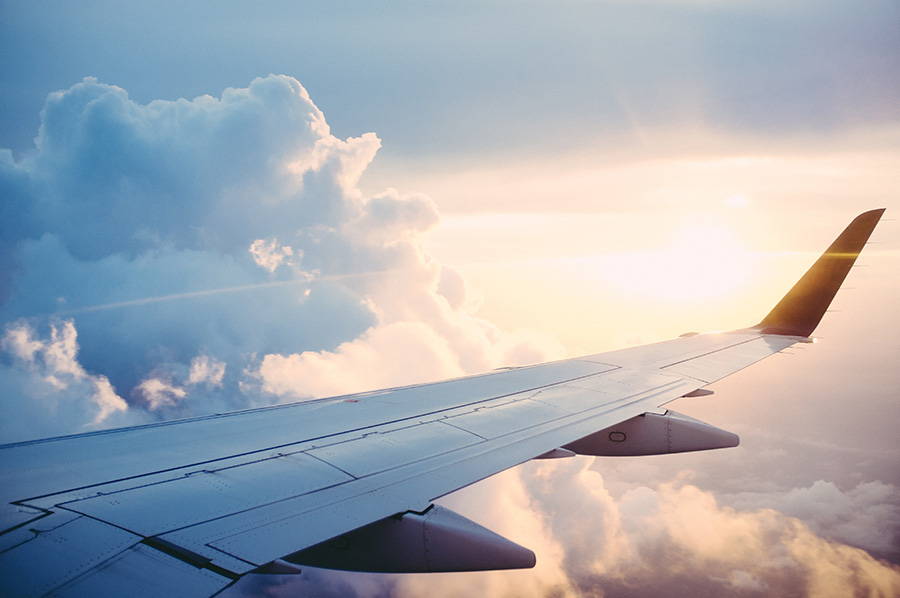 According to this medical article by Dr. John P. Cunha, symptoms of jet lag can include but are not limited to:
fatigue
insomnia
physical and emotional symptoms
confusion
headache
irritability
difficulty concentrating
sweating
daytime sleepiness
Jet Lag & Circadian Rhythm
Cunha explains that jet lag symptoms stem from the hypothalamus — a small part of the brain that regulates Circadian Rhythm. The hypothalamus activates various body functions such as hunger, thirst, and sleep. It also regulates body temperature, blood pressure, and the level of hormones and glucose in the bloodstream.
In order to help the body tell the time of day, fibers in the optic nerve of the eye will transmit perceptions of light and darkness to a timekeeping center located within the hypothalamus. So, when the eye of an air traveler perceives dawn or dusk many hours earlier or later than usual, the hypothalamus may trigger activities that the rest of the body is not ready for, causing a traveler to experience jet lag symptoms.
BedJet for Jet Lag Relief
One way to help diminish some aspects of jet lag and get back to normal sleep routine faster is with a BedJet. With BedJet's Biorhythm Sleep Technology, you can hack into your body's pre-programmed circadian biorhythms and change what your body thinks it should be doing while you're in bed.
With a BedJet, you can make hourly climate control adjustments in your bed to ensure that you get to sleep faster and stay asleep longer. If you're experiencing night sweats or waking up sweaty due to jet lag, you can program BedJet cooling to keep you cool with a quiet stream of cooling air.
So, if you're a jetsetter that struggles with the side effects of jet lag, become a BedJetter for an easier transition back to sleep in your home time zone.
★ ★ ★ ★ ★
"I am a flight attendant and suffer from sleep issues because of all the jet lag. Not only do I wake up at random times in the middle of the night, but I would wake up in a sweat quite often. The BedJet has literally changed my sleeping habits. I have never felt more refreshed in the mornings!"
– Kimberley
Got questions about BedJet? We're happy to help. Call us at (401) 404–5250 to speak to a real human being or email us at info@bedjet.com. Sign up for our VIP list and follow us elsewhere on the web to get the latest BedJet deals, promos and news!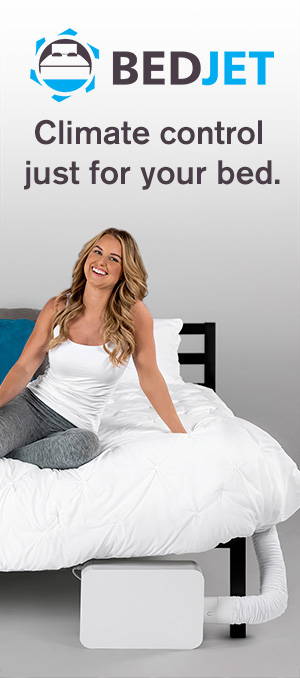 How did I live without this?
I have watched my wife suffer with menopause hot flashes for years. Finally I started looking at what I could buy to help her at night. This system is so awesome I am going to order one for my side of the bed. Works great on cool and now that we are in winter the warming is also incredible!
– Barry

60-Day No Sweat Guarantee + Free Return Shipping (US, Canada, EU, and UK only)