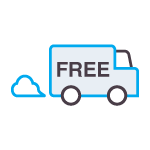 Free lightning-fast shipping
Ships using standard FedEx/UPS,
no freight deliveries.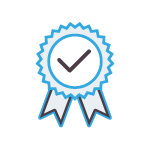 Free 10-year limited warranty
PowerLayers are built to last.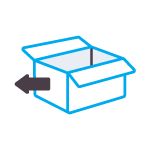 Full refunds for 60 days
If you're not 100% satisfied, get 100% of your money back.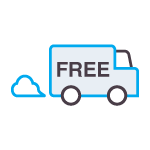 Free lightning-fast shipping
Ships using standard FedEx/UPS, no freight deliveries.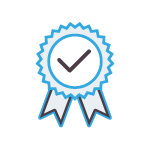 Free 10-year limited warranty
PowerLayers are built to last.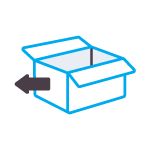 Full refunds for 60 days
If you're not 100% satisfied, get 100% money back.
Introducing the world's highest performance, thinnest, and most compact adjustable bed technology
Meet the R&D engineers who spent countless hours creating the impossible. For the first time ever, all the comfort and sleep benefits of bulky adjustable bed bases has been miniaturized into an incredibly thin 1.75" layer that slips into any bed. It's simply unlike anything that's ever come before and only from BedJet.
Impossibly thin and nearly invisible when installed, whisper quiet in use

The patented PowerLayer slips between any mattress and any style bed frame. With gracefully curved corners to match your mattress and a wafer thin profile, the PowerLayer is nearly invisible in your bed. Its legless zero-clearance design gives you infinite bedroom styling options. Place on any bed frame of your choice, including platform beds, storage beds, and even box springs.
Easily converts to a free standing adjustable base
Want a traditional free standing adjustable bed base? Simply add the beautiful solid wood furniture grade Leg Kit. Add the optional Headboard Bracket to use any headboard style of your choice. It's your bed, your way.
Did BedJet's PowerLayer just obsolete the entire adjustable base industry? You decide.
5 years of R&D and 3 patents. No other company in the world has figured out how to miniaturize adjustable bed lifting mechanisms into a package this small. All while delivering top of class lifting capability with whisper quiet motors!
Comparing the BedJet Adjustable Bed PowerLayer
Sit back and relax — not only does our adjustable PowerLayer have all the bells and whistles you'll love, it's all yours at an affordable price. See how we compare here: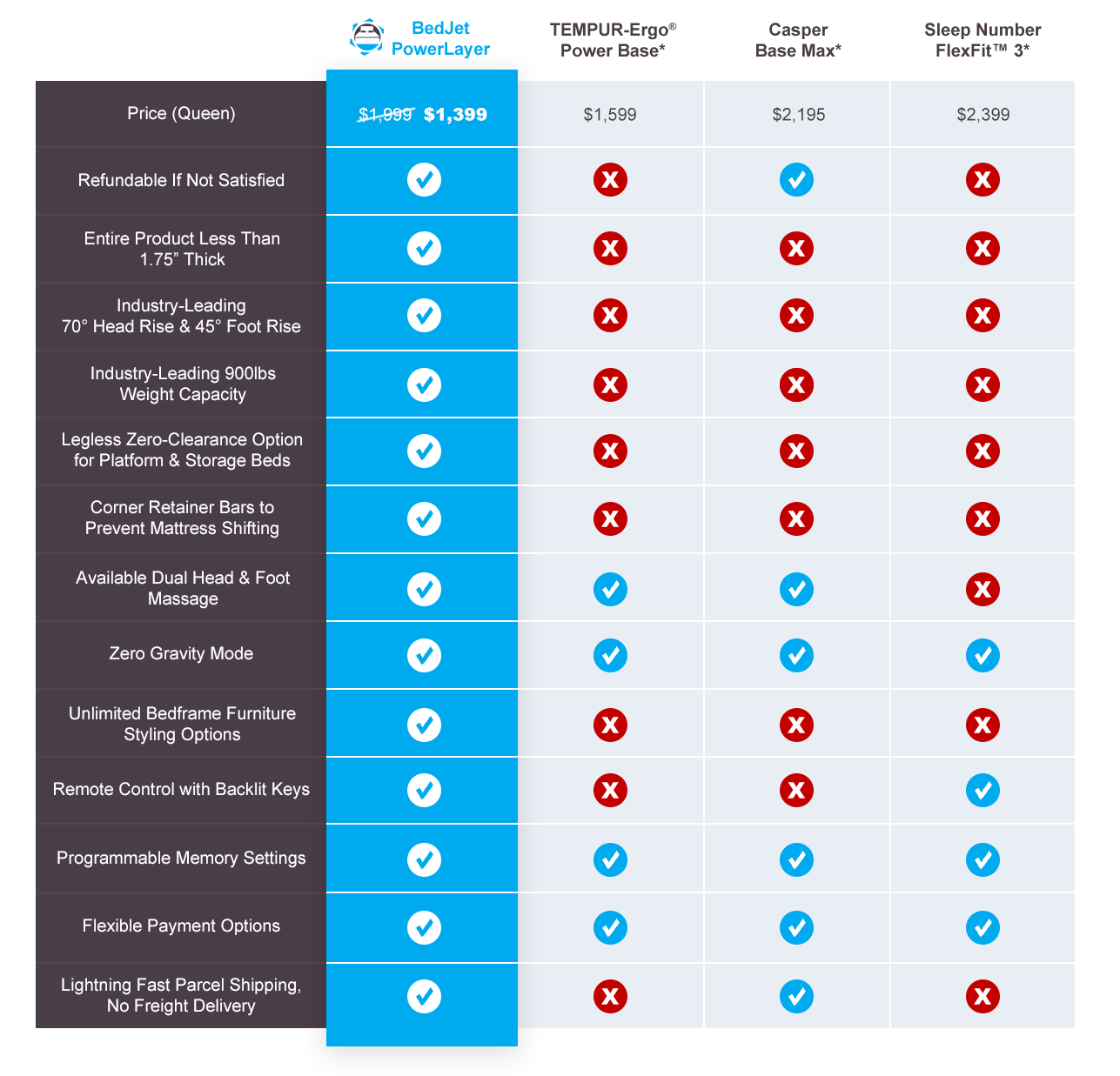 Make your bed your favorite hangout
BedJet's PowerLayer makes your bed an oasis for all the things you love doing before going to sleep. Plus, get the proven health benefits of adjustable beds including better sleep and less snoring. Great for people with back pain or acid reflux, and keeping the legs elevated.
Powerlayer shown with optional leg kit and headboard bracket, using a third-party headboard.
Guaranteed to work with any brand mattress
With the PowerLayer's best-in-class lift capacity of 900lbs, we guarantee it is strong enough to fold any brand and thickness of mattress, or your money back!
No other adjustable bed frame assembles faster
Installation is lightning fast with absolutely no tools required. And say goodbye to waiting on freight deliveries, because the PowerLayer is compact enough to arrive at your front door by Fedex/UPS.
A whole host of functions, all packed into a conveniently small remote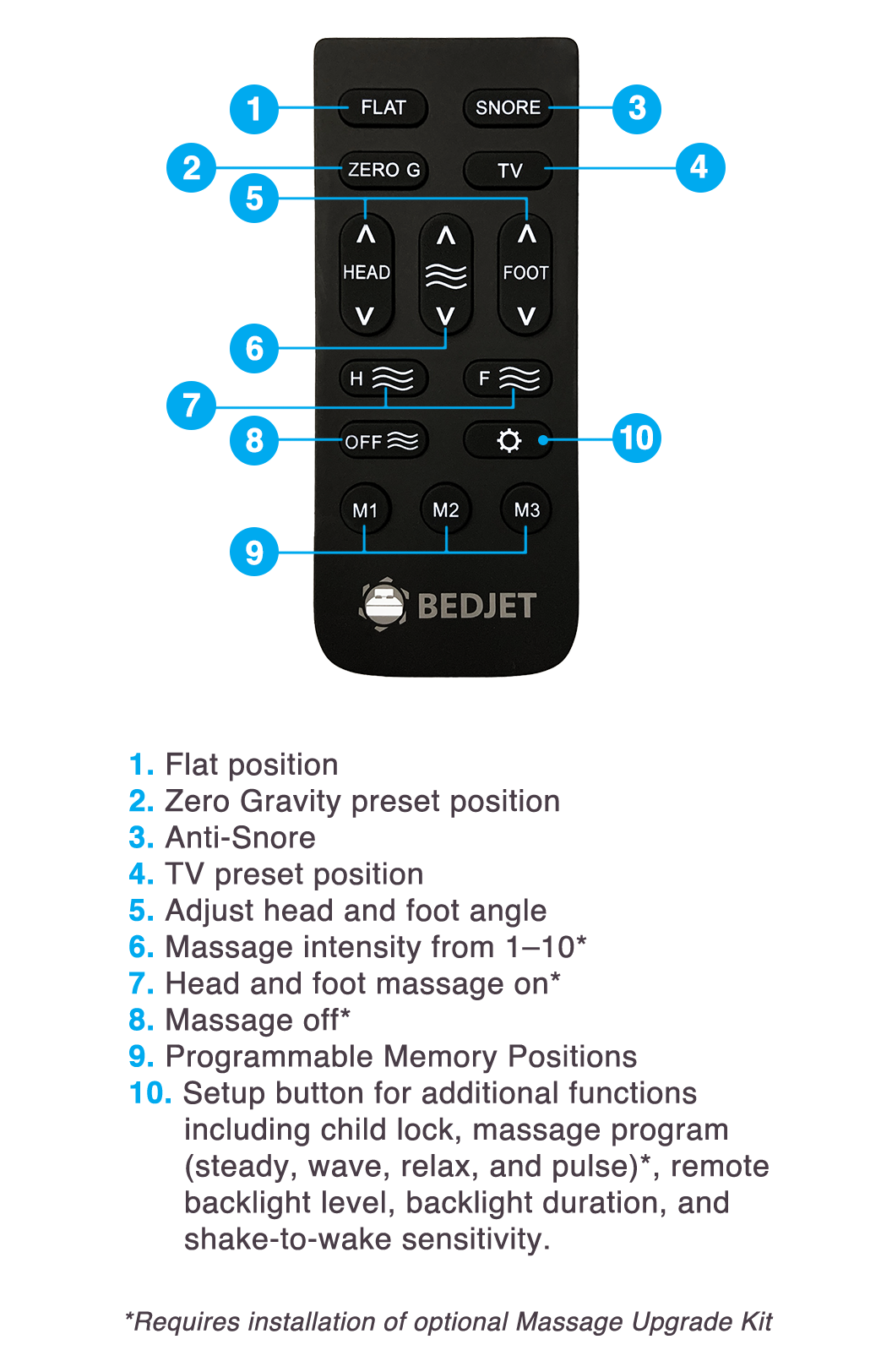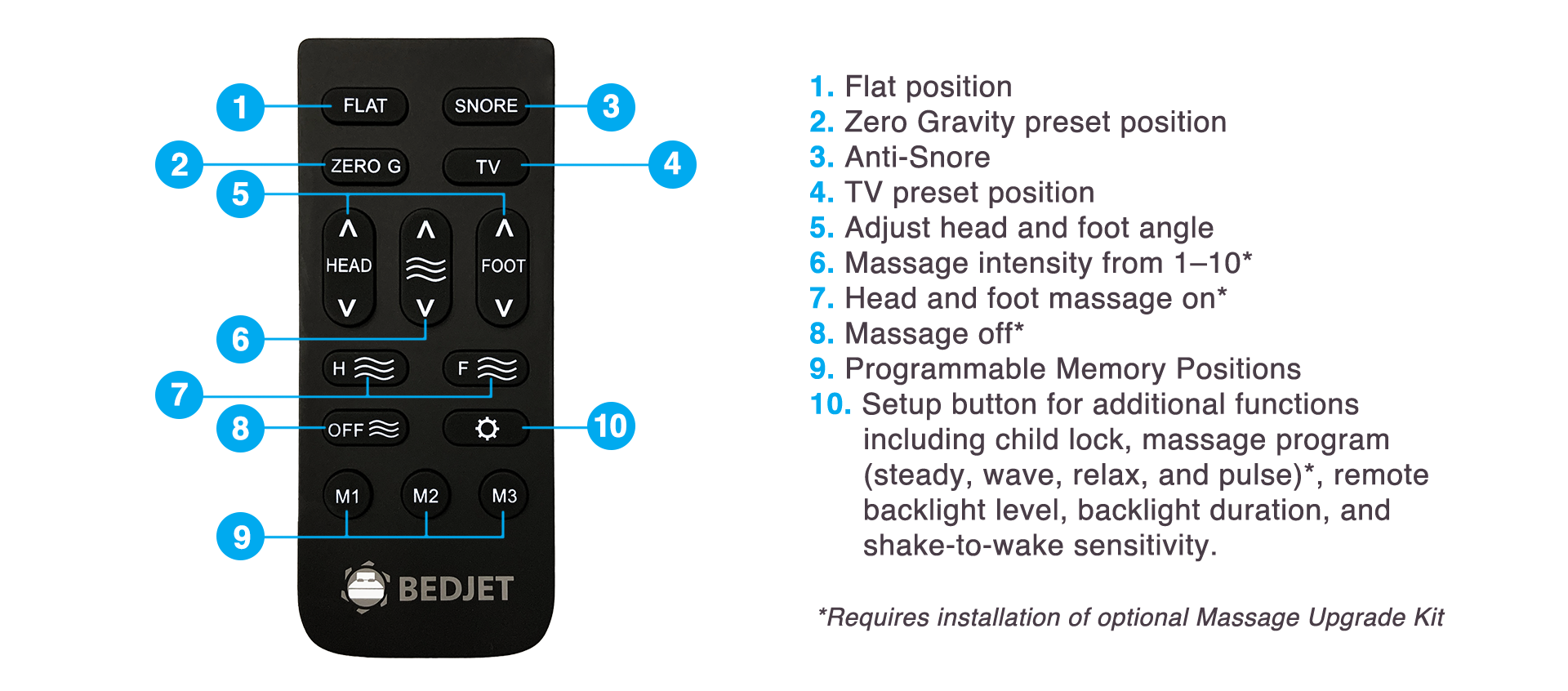 Bundle with a BedJet Climate Comfort System for the ultimate sleep oasis
The PowerLayer is compatible with all versions of the BedJet Climate Comfort Sleep System. Use the included wireless backlit PowerLayer remote, or control both your bed adjustments and climate comfort directly from the BedJet 3 remote with LCD screen.
Optional multi-zone massage for maximum comfort and relaxation
The PowerLayer is the first adjustable bed product with modular plug-in massage motors. Don't want massage? Don't pay for it! Add massage as an option when you order, or any time later.
Drift off to sleep with the luxury of four different massage programs including Steady, Wave, Relax, and Pulse, each with 10 intensity levels.
Nobody wants to see mattress retainer bars, so we engineered a way to hide them.
The PowerLayer's unique retainer bar design pivots to let you tuck a fitted sheet under both the mattress and retainer bar, hiding them from view!
Our corner retainer bar design also holds your mattress much more securely than traditional non-corner retainer bars, keeping the mattress from shifting sideways with repeated lifts.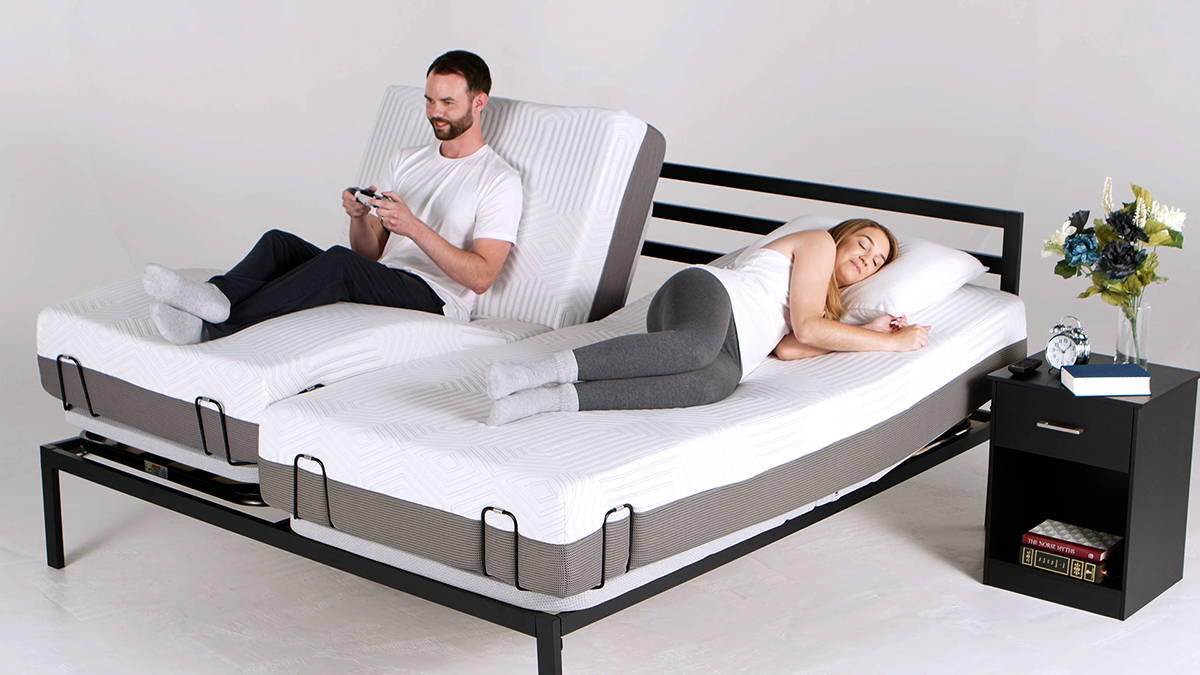 Split King is the couples' choice for personalized comfort
Our Split King option is the best choice for couples who have different comfort preferences. Select the Split King PowerLayer and pair it with two Twin XL mattresses for the same large area a King provides, but with personalized elevation settings for each sleeper.
Quiet down your snoring partner by using the anti-snore feature on your remote. A very slight incline change while sleeping is proven to reduce snoring. The PowerLayer "Snore" movement is small enough to avoid waking up your partner while the whisper quiet motors can barely be heard.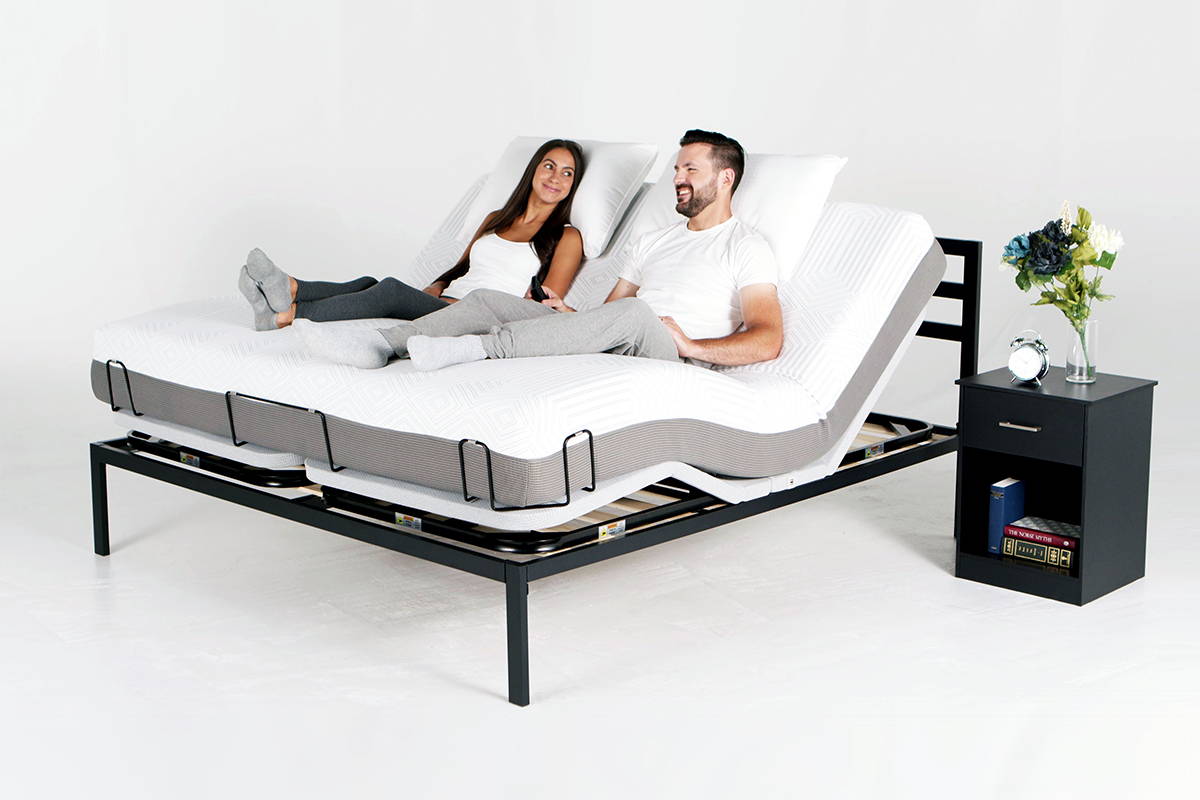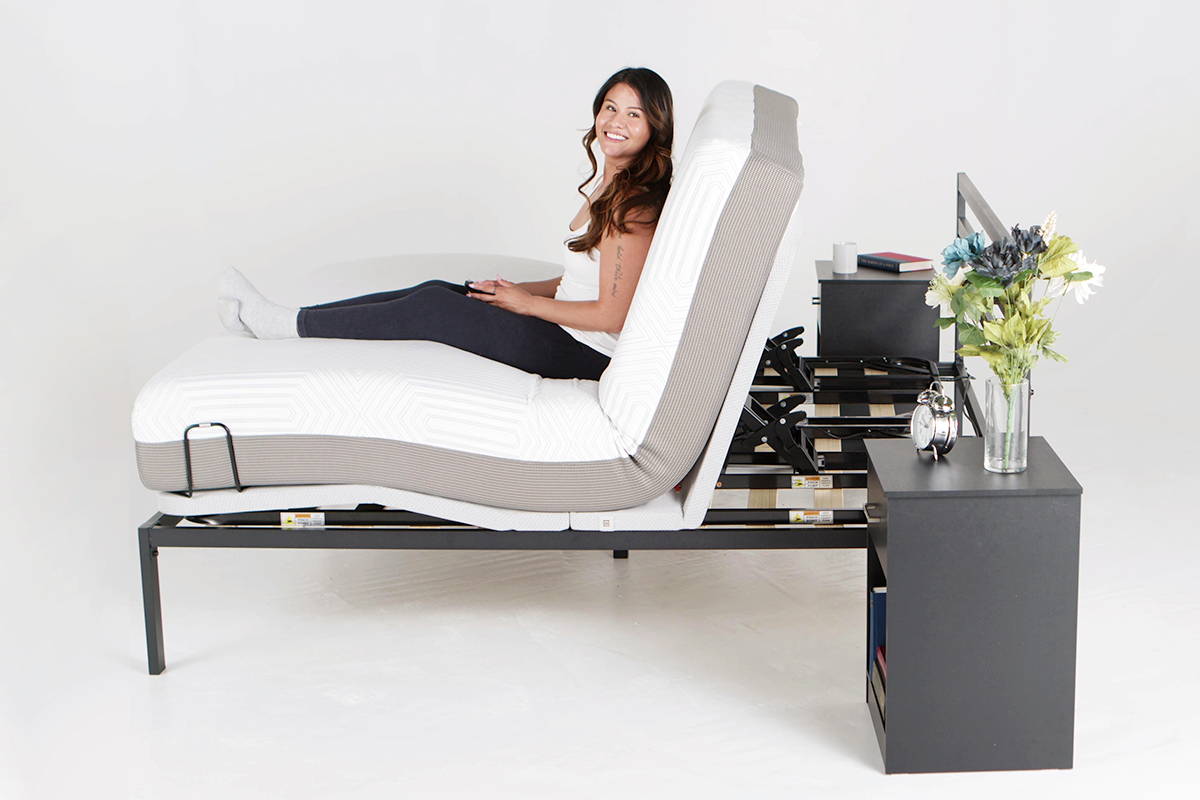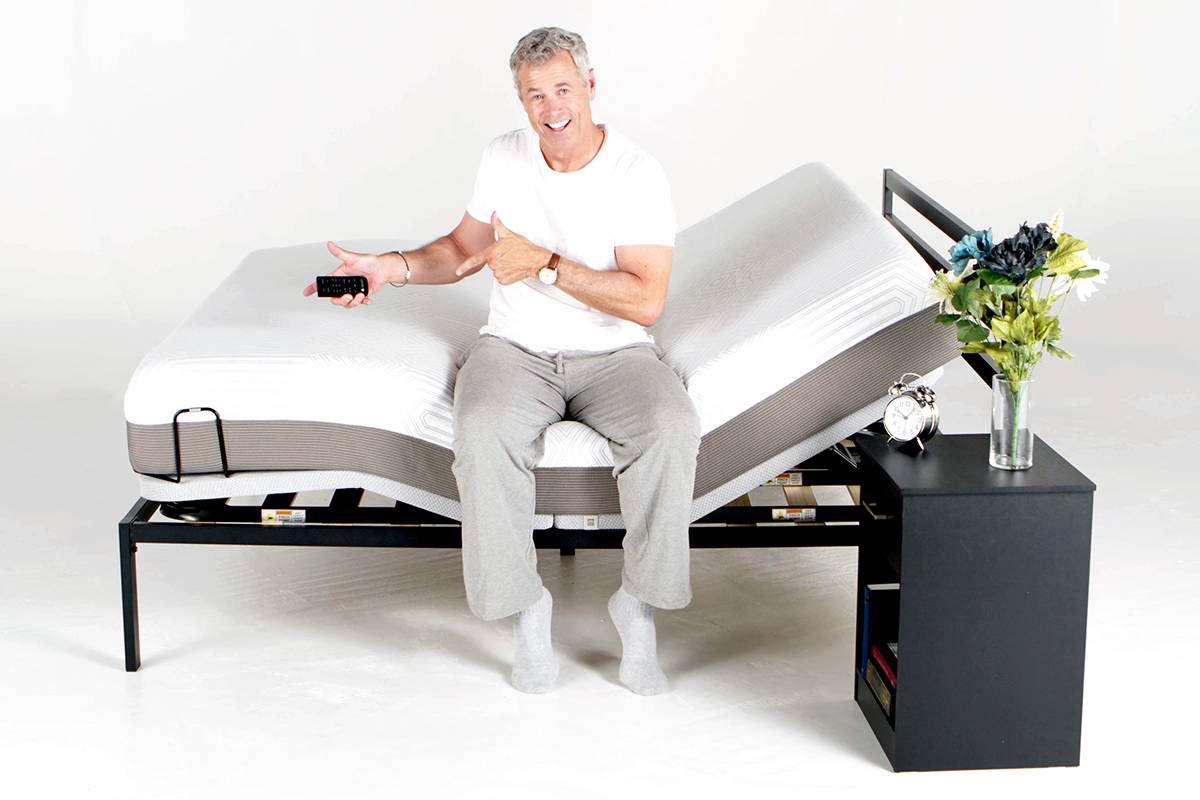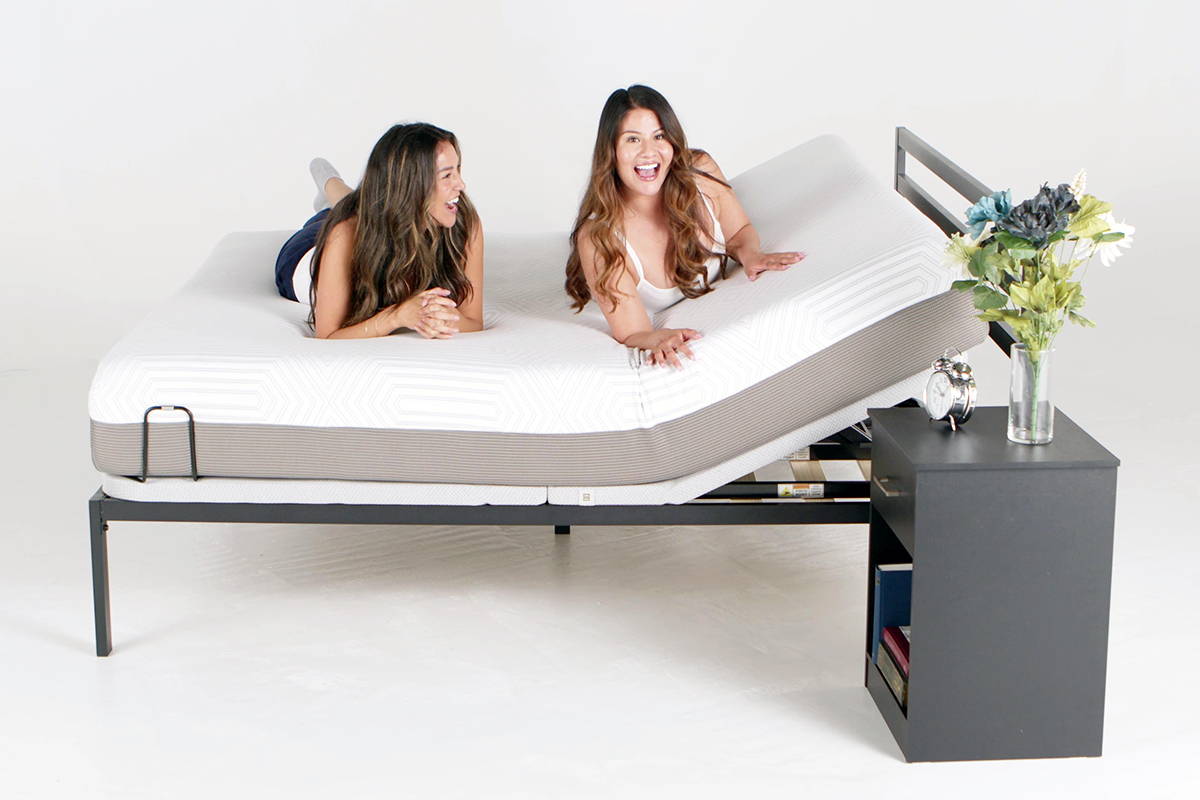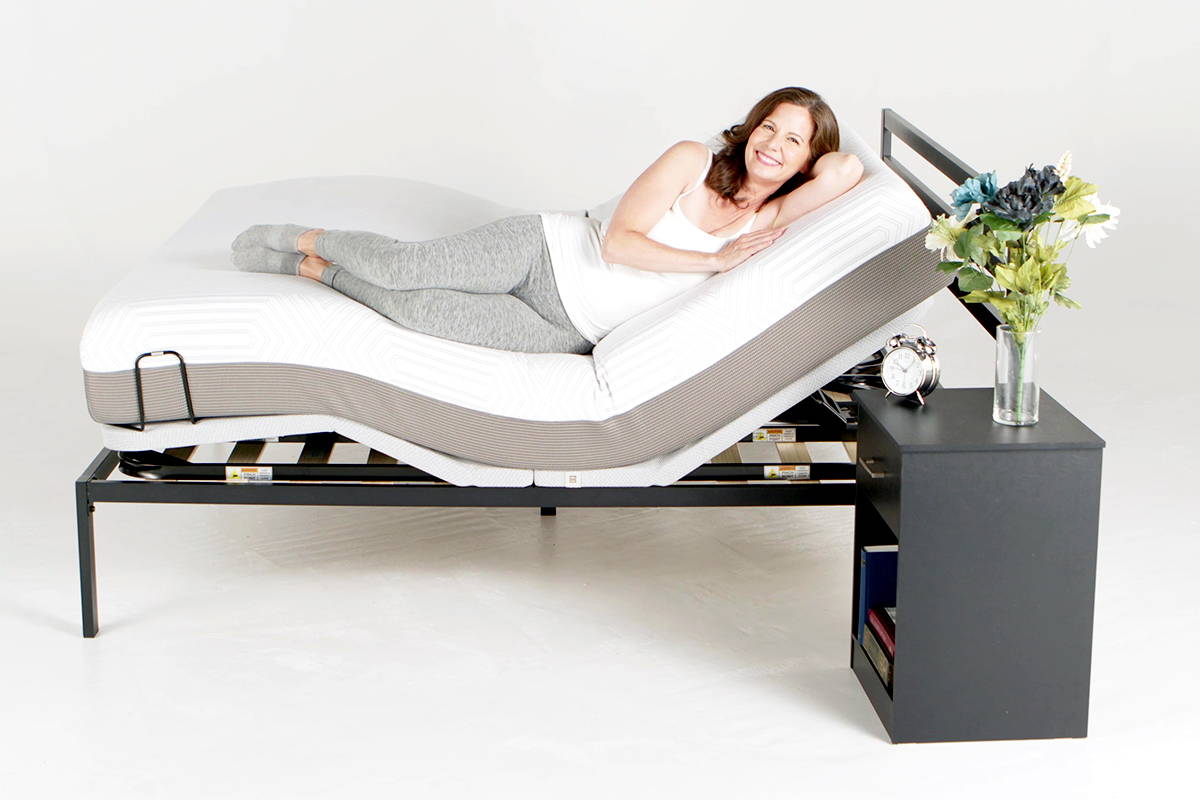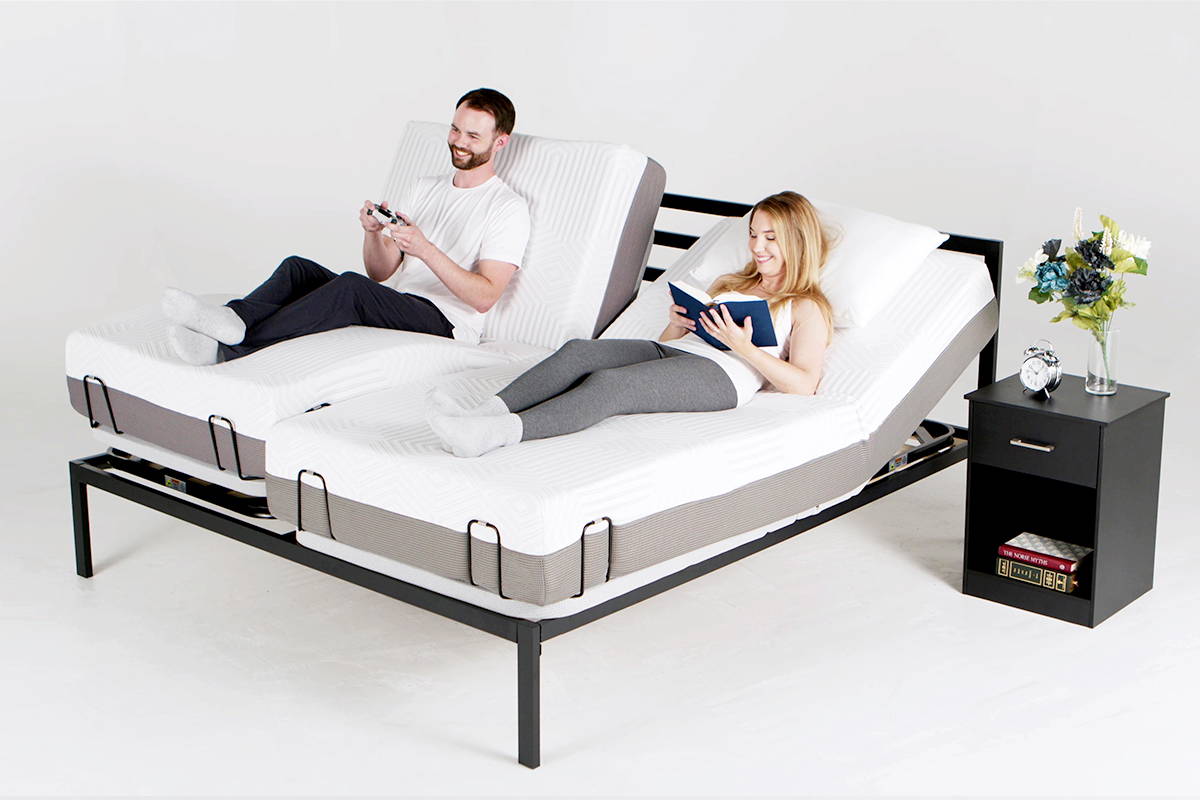 You asked, we answered. Here are the most common PowerLayer FAQ. If you don't see an answer to your questions here, please contact our Customer Care Team at info@bedjet.com or (401) 404-5250. We're happy to help!
How do I know if my mattress is compatible with the PowerLayer?
The BedJet PowerLayer is compatible with the vast majority of mattresses made within the last 10 years and many prior to that period, including all "bed in a box" brands. Typically mattresses which will not be compatible will have a stiff wire around the top perimeter of the mattress. If you are unsure if your mattress will work, contact your mattress manufacturer.
Do you/will you be offering a California King size PowerLayer?
Yes, but not until at least December 2023. We will notify owners when a California King size option becomes available to order.
Can the PowerLayer be placed on a box spring?
The BedJet PowerLayer can be placed either directly onto any bed frame or box spring without issue.
Can the PowerLayer be used with a foot/headboard?
The BedJet PowerLayer can absolutely be used on a bedframe with a footboard and/or headboard without issue. We do also offer a headboard attachment kit to secure your headboard if using the leg kit for the PowerLayer as well.
What are the safety features of the PowerLayer?
Safety features include:
Child Lock function prevents kids from raising or lowering the frame, and can be easily turned on or off using the remote control.

The PowerLayer's "gravity down" feature is designed so that if a person, pet, etc. is under the frame when lowering, only the weight of the mattress will apply. The motor that lowers the frame will disengage and will not pull the frame down on any obstructions. The mattress and frame can then be easily lifted by hand.

When lowering, in an emergency situation the PowerLayer can be stopped instantly by pressing any button on the remote.


All potential "pinch points" along the frame are indicated with warning stickers and all of the electrical/mechanical components are located towards the center of the frame to be as out of the way as possible.
Can I use my BedJet Climate Comfort System with a PowerLayer?
Yes! The BedJet hose is extendable up to 4ft so it can flex and move with the foot side of your bed, whether you're using a PowerLayer or any other type of adjustable bed. You can also pair your PowerLayer to your BedJet 3 remote so you can control all of your BedJet products from one central location — you'll also get visual readouts of head/foot positioning by degree, and still have access to all presets and Memory Key settings!
Can I use a PowerLayer with my platform/storage bed?
Yes! The leg-optional, zero-clearance design of the PowerLayer allows it to be used on any bedframe type whatsoever. Other adjustable bed bases with legs cannot be used with platform or storage beds.
How is the PowerLayer shipped?
The PowerLayer ships to your door via standard parcel carriers. No waiting at home for freight deliveries!
Twin XL
Queen
King
Split King

2 x 113 lbs

2 Twin XL frames = King

2 x 113 lbs

2 Twin XL frames = King

2 x 105 lbs

2 Twin XL frames = King

2 x 105 lbs

2 Twin XL frames = King

Height with Leg Kit Installed

Space under frame with Leg Kit Installed

900 lbs evenly distributed

900 lbs evenly distributed

900 lbs evenly distributed

900 lbs evenly distributed
Twin XL
Queen
King / Split King

2 x 113 lbs

2 Twin XL frames = King

2 x 105 lbs

2 Twin XL frames = King

Height w/ Leg Kit installed

Space under frame w/ Leg Kit installed

900 lbs evenly distributed

900 lbs evenly distributed

900 lbs evenly distributed
*If using a PowerLayer without legs, the weight capacity of your existing bedframe should define maximum allowable load.