Welcome to the PowerLayer Support Center
We're here to help. We love to help. How can we help?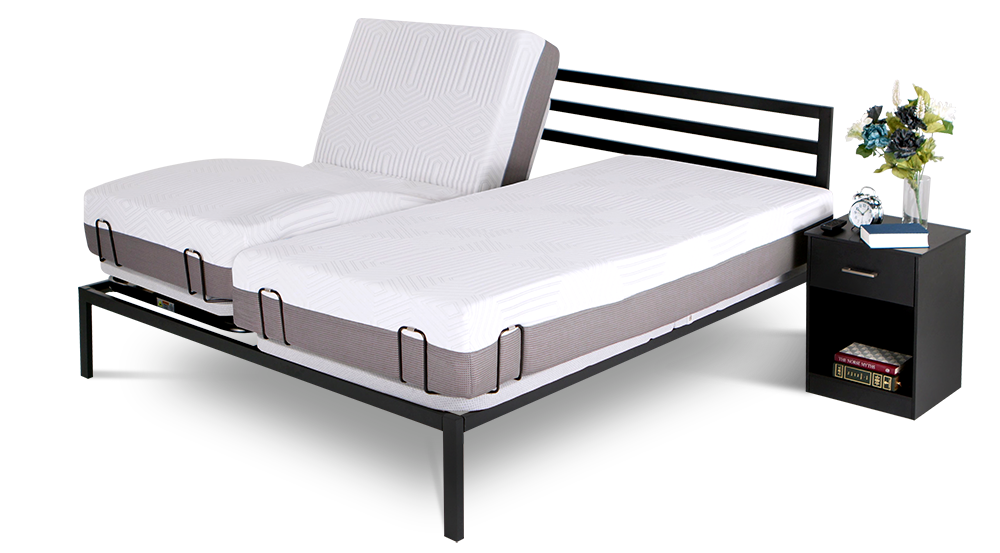 How do I know if my mattress is compatible with the PowerLayer?
The BedJet PowerLayer is compatible with the vast majority of mattresses made within the last 10 years and many prior to that period, including all "bed in a box" brands. Typically mattresses which will not be compatible will have a stiff wire around the top perimeter of the mattress. If you are unsure if your mattress will work, contact your mattress manufacturer.
Do you/will you be offering a California King size PowerLayer?
Yes, but not for at least another year. We will notify customers via email when additional sizes and options become available to order, including California King.
Can the PowerLayer be placed on a box spring?
The BedJet PowerLayer can be placed either directly onto any bed frame or box spring without issue. Check the specifications of your existing bedframe and box spring to ensure they are capable of supporting the combined weight of a PowerLayer, mattress, and sleepers. The unboxed weights of our PowerLayers are:
Twin XL: 105 lbs

Queen: 130 lbs

King: 212 lbs

Split King: 210 lbs
Can the PowerLayer be used with a foot/headboard?
The BedJet PowerLayer can absolutely be used on a bedframe with a footboard and/or headboard without issue. We do also offer a headboard attachment kit to secure your headboard if using the leg kit for the PowerLayer as well.
What are the safety features of the PowerLayer?
Safety features include:
Child Lock function prevents kids from raising or lowering the frame, and can be easily turned on or off using the remote control.

The PowerLayer's "gravity down" feature is designed so that if a person, pet, etc. is under the frame when lowering, only the weight of the mattress will apply. The motor that lowers the frame will disengage and will not pull the frame down on any obstructions. The mattress and frame can then be easily lifted by hand.

When lowering, in an emergency situation the PowerLayer can be stopped instantly by pressing any button on the remote.


All potential "pinch points" along the frame are indicated with warning stickers and all of the electrical/mechanical components are located towards the center of the frame to be as out of the way as possible.
Can I use my BedJet Climate Comfort System with a PowerLayer?
Yes! The BedJet hose is extendable up to 4ft so it can flex and move with the foot side of your bed, whether you're using a PowerLayer or any other type of adjustable bed. You can also pair your PowerLayer to your BedJet 3 remote so you can control all of your BedJet products from one central location — you'll also get visual readouts of head/foot positioning by degree, and still have access to all presets and Memory Key settings!
Can I use a PowerLayer with my platform/storage bed?
Yes! The leg-optional, zero-clearance design of the PowerLayer allows it to be used on any bedframe type whatsoever. Other adjustable bed bases with legs cannot be used with platform or storage beds.
How is the PowerLayer shipped?
The PowerLayer ships to your door via standard parcel carriers. No waiting at home for freight deliveries!
If you purchased a Twin XL or Queen PowerLayer, it will arrive in a single box.

If you purchased a Split King PowerLayer, it will arrive in two boxes (2 x Twin XL).

If you purchased a King PowerLayer, it will arrive in three boxes (2 x Twin XL, plus a separate King Retainer Bar box).

Optional accessories such as the Leg Kit, Headboard Bracket, and Massage Kit will be shipped separately in their own boxes.
What are the shipping weight and dimensions of a boxed PowerLayer?
Twin XL shipping box: 41.5" x 38.75" x 4.5" @ 113 lbs
Queen shipping box: 59" x 41.5" x 4.5" @ 144 lbs
King: 2 x Twin XL boxes
Split King: 2 x Twin XL boxes
Are PowerLayers available outside of the USA?
PowerLayers are currently only available within the USA. If you live outside of the United States and are interested in PowerLayer products, please contact our Customer Care Team at info@bedjet.com to be added to our announcement list for when these become available internationally.
Installing a PowerLayer on an existing bedframe
Included in your PowerLayer box is a detailed installation manual that will guide you through the process of assembly and initial setup. It will take approximately 20–30 minutes to complete installation. A video guide is provided here, and feel free to contact our Customer Care Team directly if you run into any issues while installing your PowerLayer.
Creating a completely freestanding adjustable base
To create a completely freestanding adjustable bed base with your PowerLayer, simply purchase the Leg Kit (required) and Headboard Bracket (optional). These can be purchased and added to your PowerLayer at any time.
Installation of the Leg Kit takes only a few minutes and does not require any tools. If you wish to install a headboard with the Leg Kit, the Headboard Bracket will provide the pieces necessary to do so — all you need to supply is the headboard!
Installing the Massage Motor Kit
Installing a Massage Motor Kit is simple and requires no tools. This kit can be purchased and added to your PowerLayer at any time.
The underside of your PowerLayer has stickers indication placement for Massage Motors. Simply slip them behind the wire crossbars in the designated locations with the flat side facing the PowerLayer fabric, and then attach the Massage cable to the open PowerLayer cable in the installation location.
If you have any trouble with installation, please contact our Customer Care Team at info@bedjet.com or (401) 404-5250.
PowerLayer Remote Control Functions
Aside from the standard up/down buttons, your PowerLayer remote has a whole host of additional functionality accessed by pressing buttons in combination. A printed "cheat sheet" is included with your PowerLayer remote for quick reference.
If you own a BedJet 3 LCD remote, you can pair your PowerLayer to that remote as well, which enables visual readouts of the PowerLayer head/foot angles, access to all presets and saved Memory settings, and exclusive "alarm" functionality to wake you with a wiggle or gentle massage pulses. Instructions to pair your BedJet 3 LCD remote are included in the PowerLayer instruction manual if needed.
Installing a BedJet & Cloud Sheet with a PowerLayer
You PowerLayer is fully compatible with all BedJet versions and Cloud Sheets. Simply install your BedJet with the "paddle" piece placed between the PowerLayer and mattress, and the extendable hose will lengthen as needed as the footside of your PowerLayer articulates up and down.
PowerLayer Remote Pairing & Controller Reset
If your PowerLayer is not responding to remote commands or is exhibiting an error, it may require a controller reset. Please follow the instructions in the video or contact our Customer Care Team at info@bedjet.com or (401) 404-5250 for assistance with resetting the controller and re-pairing your remotes to the PowerLayer.
Installing Retainer Bar Extenders
Retainer Bar Extenders may be needed for customers with extra-stiff mattresses or toppers that do not attach directly to the mattress underneath. If your bed falls into this category, try setting the footside angle as high as it will go — if your mattress completely raises above the retainer bars, or if the topper is shifting independently of the mattress, please contact our Customer Care Team at info@bedjet.com or (401) 404-5250 for retainer bar extenders to remedy this issue.
Servicing or Returning a PowerLayer
If your PowerLayer requires additional troubleshooting and service, please contact our Customer Care Team at info@bedjet.com or (401) 404-5250 with as much information as possible about the issue you're experiencing. We will work with you by email or phone to troubleshoot the issue and can process warranty claims for repairs or replacement parts as necessary.
If you are within 60 days of purchase and are unhappy with your PowerLayer, please contact our Customer Care Team at info@bedjet.com or (401) 404-5250 to obtain a return authorization and further instructions. We cannot accept returns for refunds without this authorization.
If you can't find an answer to your questions or have an issue that requires further troubleshooting, please contact our Customer Care Team at info@bedjet.com or (401) 404-5250. We're happy to help!